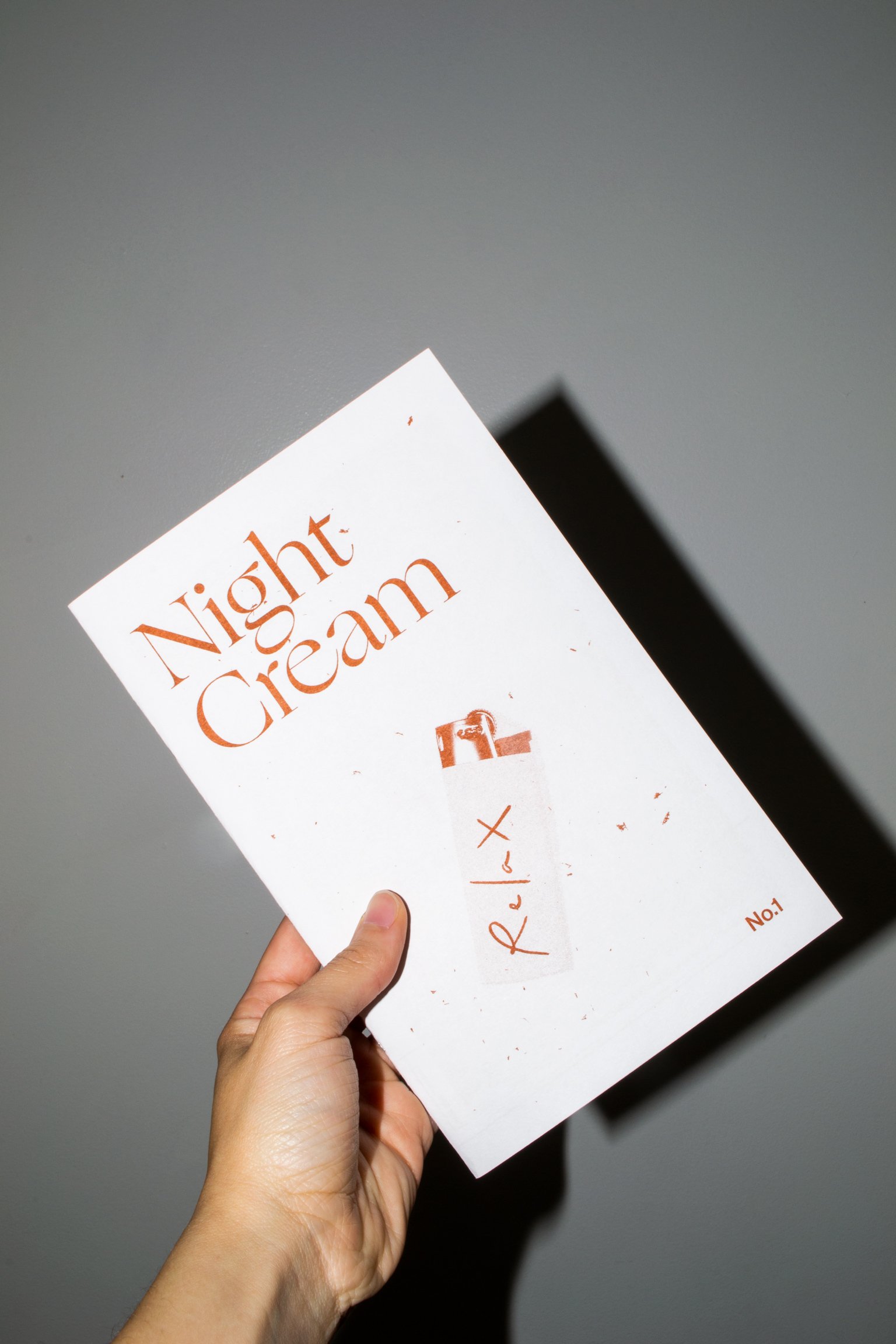 NightCream Issue No.1
NightCream is an amalgamation of instincts, thoughts, and feelings that highlight life's strangeness and nonsensical/nonlinear nature.
This first issue contains four written pieces, original illustrations, and found material.
Written and designed by Mars Rojas.
Printed by TXTbooks in Brooklyn, NY.
16p.
5.5x8.5 in.
Single-color Risograph
67# cover stock
Saddle Stitched
Orders are packaged in an acid-free clear baggie.
*All sales go toward the production of the next NightCream issue*